Introducing Mackenzie's first cookbook:
Roots Run Deep: Our Ranching Tradition

Roots Run Deep: Our Ranching Tradition (front cover)
Good food is a unifying thread which runs through all of our lives. Being able to sit down around a big table with family and friends affords us all the opportunity to share countless laughs over unforgettable memories, while enjoying dished that are just as nostalgic and exciting. In
Roots Run Deep: Our Ranching Tradition,

we have compiled recipes that are tried and true favorites of our family and neighbors. Whether you want to whip up a quick beef dish for dinner or craft a good old-fashioned pear pie to

have as dessert (or with breakfast the next morning, which we totally recommend!), this book has got it all. Inside you will get a taste of our lives on the ranch, see photographs of what we hold near and dear to our

hearts, and have the recipes for the food that gets us there. We hope that you will see the beauty of it all, and try out all of the delectable recipes for yourself! Down here we like to think of it this way: Ranch, Rope, Ride... Live, Love, Laugh... They are one in the same!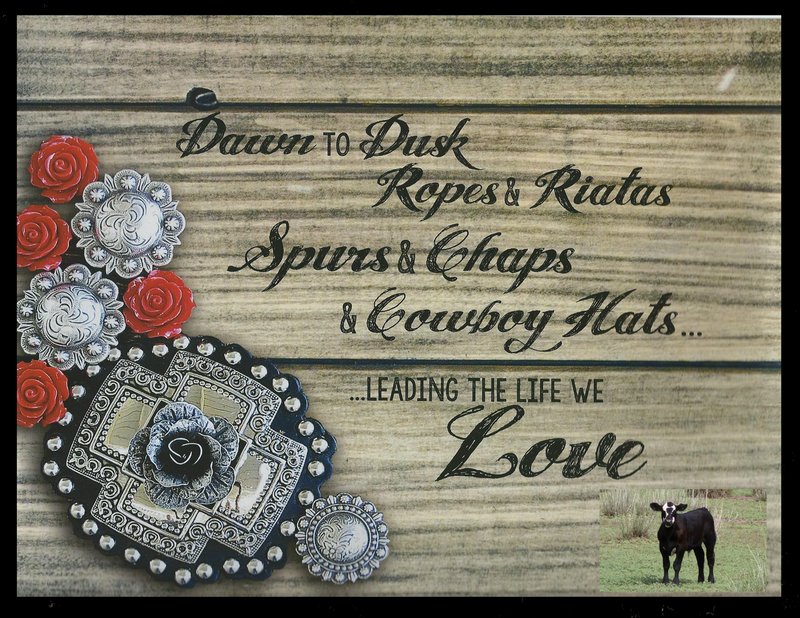 Roots Run Deep: Our Ranching Tradition (back cover)